ONLINE BOARD TRAINING PROGRAM
Get Your Board On Board
GUARANTEE YOUR NONPROFIT DELIVERS ITS VISION AND MISSION BY HAVING A HIGH-FUNCTIONING BOARD OF DIRECTORS
Make sure your board is on board with its role and fiduciary responsibilities
Are you frustrated with your board?
Is your board distracted by drama caused by board members who don't know what their job is?
Do new board members fully understand what the organization is trying to accomplish?
Mission-driven nonprofit organizations have solid governance policies and practices in place.  Board members who are not engaged, don't know their responsibilities and don't understand what your nonprofit is trying to accomplish and distract the organization; they hold the organization back from moving forward on its goals, strategies and programs.
There is a lot at stake!  
The nonprofit sector is essential to the well-being, health and economic stability of our society. Organizations all over the country provide critical goods and services to Canadians who would not otherwise be served.
The sector feeds, heals, shelters, educates, and supports citizens:  from providing food for the hungry, to advocating for the elderly, rescuing victims of natural disasters, supporting the arts and education for the next generations.
These are only a few ways that nonprofit sector strengthen the fabric of our society
If your board members don't know their role and responsibilities as stewards of your organization, they can distract and derail you from the good work that you do.
They can hold your good work back by hampering the board from moving forward on its goals, strategies and programs.
If it takes too long to be a fully contributing member of your governance team, new board members' excitement and enthusiasm will fizzle into frustration and disengagement. Your organization's ability to maximize its impact depends on having well-trained and engaged board members. Having board members up to speed on their roles and responsibilities (and Canadian nonprofit best practices) is critical to your success.
The sector in Canada contributes over 6 billion dollars to the Canadian economy – about 8.5% of the GNP. That is a lot of value and impact. 
More than ever, the nonprofit sector needs innovation and creativity 
Many nonprofits will not survive the pandemic.  Organizations are in trouble. The sector was not constructed to survive the disruption of the pandemic.  The sector lost billions in revenue and was forced to drastically reduce its service offering to the people who need them the most. 
The likelihood that you will survive will depend on having board members properly trained and ready to work. 
Survival has become a strategic priority.

Survival and impact starts at the top  
The key to a thriving and mission-driven organization begins with a dynamic and high-functioning board of directors. Directors make critical decisions facing your organization's future, and provides oversight for the financial resources. Decisions made at the board table can make or severely hurt your organization!!!
Sadly, many directors are not adequately prepared to excel in their fiduciary responsibility. 
Untrained directors: 
*cause drama, delays, disruptions and cost the organization time and money.
*feel undervalued.
*become frustrated.
*don't know how to contribute to the organization.
*leave your board dissatisfied with a less than ideal experience.
They might never volunteer again. 
Can you risk having a low-function board? 
The Canadian Nonprofit Academy Board Training Program includes everything that you and your board need to ensure the long-term survival of your nonprofit. 
Our comprehensive program:
* Trains board members to judge what measures are necessary to fulfil their fiduciary responsibility
* Educates board members in how to make decisions that support the mission and vision of your organization
* Prepares them to stay out of the operational weeds
* Strengthens the ability to collaborate and work as a team
* Teaches the elements of effective and productive board meetings
* Focused on the application of best governance practices.
Details
How Does It Work?
One size doesn't fit all organizations
Your Board on Board course is built for your organization and tailored to train your board members in the governance policies and practices that are relevant for your nonprofit. Generic board training doesn't work for every organization.
We create a private course exclusively for your organization on the Becker Associates / Canadian Nonprofit Academy Thinkific learning management platform.
The course takes board members through everything that they need to learn to become effective and confident board members to become valuable members of your board team.
Convenience of On Demand Online training
Your board members train at their own pace and at times that are convenient for them given their busy schedules. There is no need to spend months scheduling time when everyone can attend a live board training workshop. Invariable a board member misses out on the valuable training.
The course contains small videos lessons of easily digestible material. No lesson is more than 5 to 10 minutes. Video lessons are also accompanied by a pdf transcript and mp3 audio file to accommodate every learning style.
Board member can expect to invest about 2 to 3 hours of time to complete the training.
One Year Access
Adult learners retain less than 30% of what they hear. Information retention rates increase when students discuss and apply their learning. All students have board on board access for a full year allowing directors to go back and refreshing their learning.
Dedicated Governance Coach/Consultant
You receive a part of your Board on Board course a dedicated governance expert to accompany your board through every aspect of the training. Your coach/consultant is your guide and mentor through the program. She will an orientation call with board members. This call will walk through all aspects of the program and explain how the discussion area. All live calls are recorded and included in the course area. She will also be participating on the online discussion forum attached to the course and available for any question that you might have about your organization and governance policies.
Governance Assessment and Report
Your board on board course also comes with a free governance assessment and report. Compared to well researched and studies best practices of North American nonprofit organizations, you will receive a report that will highlight areas for improvement that will ensure a high functioning and mission drive board of directors.
Exclusive Discussion Board
The confidential discussion board will be a place where each student an opportunity to talk about the course material, share governance experiences and ask questions of the Governance Coach/Consultant as if they were in a workshop setting.
Free Participation in the Canadian Nonprofit Roundtable
Every student is eligible for membership in the Canadian Nonprofit Academy LinkedIn group. This group is dedicated for volunteer and staff leaders looking to improve the effectiveness of their nonprofit's governance and strategy , as well as to learn, share, and advance the objectives of their organizations and careers.
Completion Certificates
Upon successful completion of short quizzes to test learning material and complete review of the lessons, each student will receive a certification of completion.
course overview
Board on Board  online courses teach nonprofit directors the necessary skills and knowledge needed to be fully contributing member of your board team including
Why good governance is essential to a mission-driven and high-functioning board of directors?
What is volunteer leadership?
what are the components of sound governance policies and practices?
What are the roles and responsibilities of individual board members and the board as a whole?
How to have effective and intentional board meetings?
What are the best practices standards for nonprofit organizations?
module 1 – governance
Governance is defined as the policies and practices that allow an organisation to set its direction and manage its operations to achieve its outcomes and fulfill its accountability obligations.  Your board members will learn the importance of good goverance in achieving your mission, and the signs of dysfunction when governance policies and practices are not in place.
module 2 – structural backbone
The structural elements of good governance involve the articles of incorporation, by-laws, policies, and procedures. Board members will learn the importance of each element and when and how to use them in the running of your organization.
module 3 – roles & responsibilities
To be effective, board members need to know their individual responsibilities and that of the board as a whole. Students will learn their role, the limit of their personal liability and how to keep focused on the big picture of mission, strategy and oversight while performing their daily function.
module 4 – governance functions
Every board has six functions that need to be performed to carry out their oversight responsibility – governance, strategic direction, the culture of foresight, program and services oversight, and personnel management.  Students will learn the tasks involved in each function.
module 5 – effective meeting management
The heart of a board decisions take place in meetings. In this module, students will learn about what makes an effective board meeting, how to work with Robert's Rules, how to keep mission and strategy top of mind during board meetings, how to create a decision driven agenda,  and how create connection when your meetings are virtual.
optional modules (available for premium)
Diversity
Volunteer Leadership
Virtual Board Meetings
Staff
Best Practices
Pricing
A Package to Fit Every Budget
Depending on your budget and specific training needs, Canadian Nonprofit Academy offers three training tiers – basic, standard and premium programs. 
ESSENTIAL  PROGRAM
$1,825.00 plus HST  
The ESSENTIAL PROGRAM offers your board a basic training of 4 modules. These modules will give your board and committee members everything that they need to know to be effective and fully contributing board members.
Training includes the importance of governance, structure components, roles and responsibilities, and governance functions.
PROFESSIONAL PROGRAM 
$3,500.00 plus HST
The  PROFESSIONAL PROGRAM offers 7 modules of complete fiduciary and team training including effective meeting management and the role of the board chair,  a live orientation call,  downloadable audio recordings of lessons, written transcripts, a board orientation section created specifically for your board,  and a governance assessment and report.
Your program is updated as we add new modules and training.
Recordings of all Canadian Nonprofit Academy webinars are automatically loaded into your course.
Every student is invited to attend the monthly collaboration corner.
PREMIUM PROGRAM 
Starting at $6,000.00 plus HST
The PREMIUM PROGRAM offers a customizable curriculum tailored to the specific needs of your organization.  This program includes a board orientation module created specifically for your board, 6 training modules including effective meeting management and role of the board chair, comprehensive governance assessment and report, additional customizable modules and administrative privileges for key staff.
Your program is updated as we add new modules and training.
Recordings of all Canadian Nonprofit Academy webinars are automatically loaded into your course.
Every student is invited to attend the monthly collaboration corner.
This program is designed for large organizations with complex governance structures and with 25 or more board members.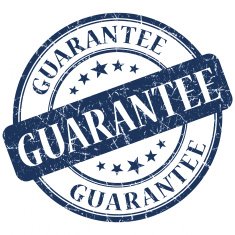 The Canadian Nonprofit Academy guarantees results. We guarantee that your organization will have a high-functioning board of directors or we will work with you until that happens. Conditions apply. 
Frequently Asked Questions
How long does my organization have access to the course?
Every member of the board and committees have access to the course for 1 full year upon registration. At one year, your organization has the option to renew for another year at 50% of the original investment.
How long does the course take to complete?
The course takes between 2 to 3 hours to complete.  Each lesson is constructed in such a way as to support adult learners.  They are no more that 10 minutes long and come with audio and written versions.
How much is to renew?
The renewal fee is 50% of the first year's investment. 
As an organizational consultant, Christina Becker has a deep understanding of the structural underpinnings of organizational dynamics and conflict. She helped our Jungian Psychoanalytic Society navigate through a complex Ethics situation involving our Executive Committee, Training Committee, Ethics Committee and Ethics Appeals Committee. Her remarkable ability to understand the interplay of the structure of our bylaws, ethics policy and the various responsibilities and charges of each committee expertly steered our Society through the situational equivalent of class VI whitewater rapids which had the potential to wreck our group. And she did with humour and grace!
I think the course covered all the information that board members need. I liked the fact that it could be completed when I had time available.
Going through each of the modules has been extremely helpful to understand the governance structure of the board of a nonprofit organization.
I found this course to be very valuable. As a physician who has primarily focussed on clinical medicine and research, I have had a little formal training in this and have had to learn these skills as I went along. It was helpful to have all of it organized and presented together as it helped consolidate my learning as well as made room for reflection as I went along. Very well done.  
Christina Becker, the founder of the Canadian Nonprofit Academy, came to the rescue. Our organization was in desperate need to revisit the way we do business, to interact with each other and with our membership. We were rapidly becoming irrelevant to our community and financially unsustainable. When Christina was called upon, she took a good look at our structure, sent out surveys to our members, collected and analyzed the responses, spent quality time with each Board and staff member. She created a space where everyone was able to express their thoughts openly and honestly. Christina challenged us all to think outside the box and was determined to ensure that CASC will become the ultimate Spiritual Care Destination to go to in Canada.   Christina conducted all her meetings in the most professional fashion. Her extensive knowledge and experience, and most certainly her sense of humour, were apparent and highly appreciated in all interactions. The vision and mission became clearer for all. People started working together and thanks to Christina, we can see the light at the end of the tunnel. I very strongly recommend Christina if you are serious about positive results.  Our organization and I personally have the highest respect for Christina.
Find out which package is right for your nonprofit organization and get some free governance advice with a free 30-minute call with Christina.
Call: 416 483-4317
or fill out the form to send an email.