"Rethinking Board Governance: From Idea To Impact"
Canadian Nonprofit Board Performance and Impact Study White Paper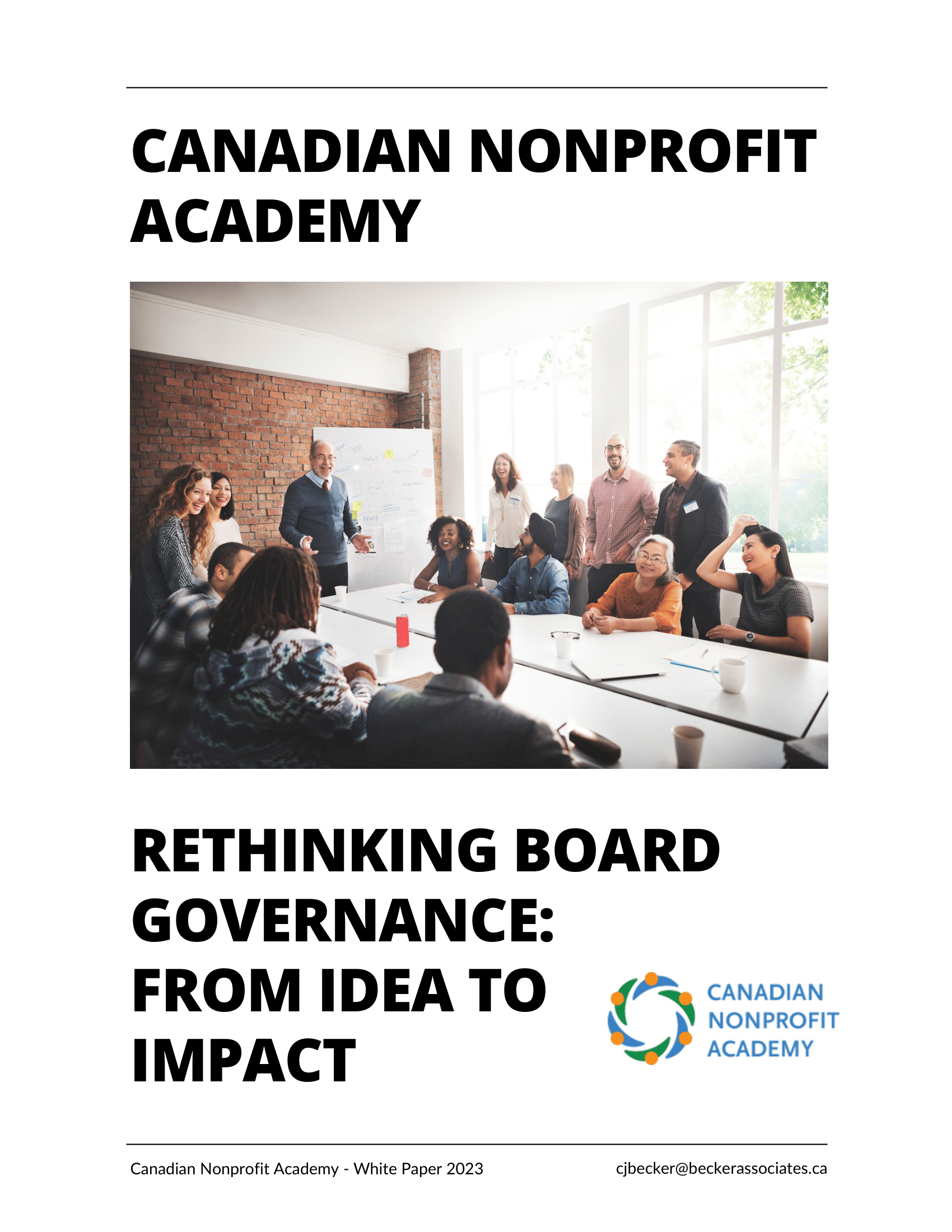 Unlock the Secret to a thriving nonprofit!
Download Our FREE White Paper
In the Spring of 2022, we embarked on a mission to uncover the connection between nonprofit performance and good governance. We contacted nonprofit professionals from coast to coast, seeking their invaluable insights and input. Their wisdom, paired with our rigorous research, has led to important revelations.
🔍 What Will You Find Inside?
🌐 Unlocking Organizational Effectiveness: Dive deep into the findings that have unveiled the powerful link between good governance and organizational success. Learn how a well-structured board can elevate your nonprofit's performance.
💼 Financial Prosperity: Discover how effective boards directly impact your financial bottom line.
🤝 Enhanced Volunteer Experience: Your volunteers are the lifeblood of your mission. Find out how an empowered board can create an environment that attracts and retains dedicated volunteers, fostering a sense of belonging and purpose.
🌆 Community Impact: Explore the ripple effect of board effectiveness on your community. See how your organization can become a beacon of positive change, leaving an indelible mark on those you serve.
FIND OUT HOW YOUR NONPROFIT OR CHARITY CAN MAKE A BIGGER IMPACT BY ATTENDING TO YOUR GOVERNANCE.
To receive a copy of the White Paper, please fill out the form below.