"Rethinking Board Governance: From Idea To Impact"
Canadian Nonprofit Board Performance and Impact Study White Paper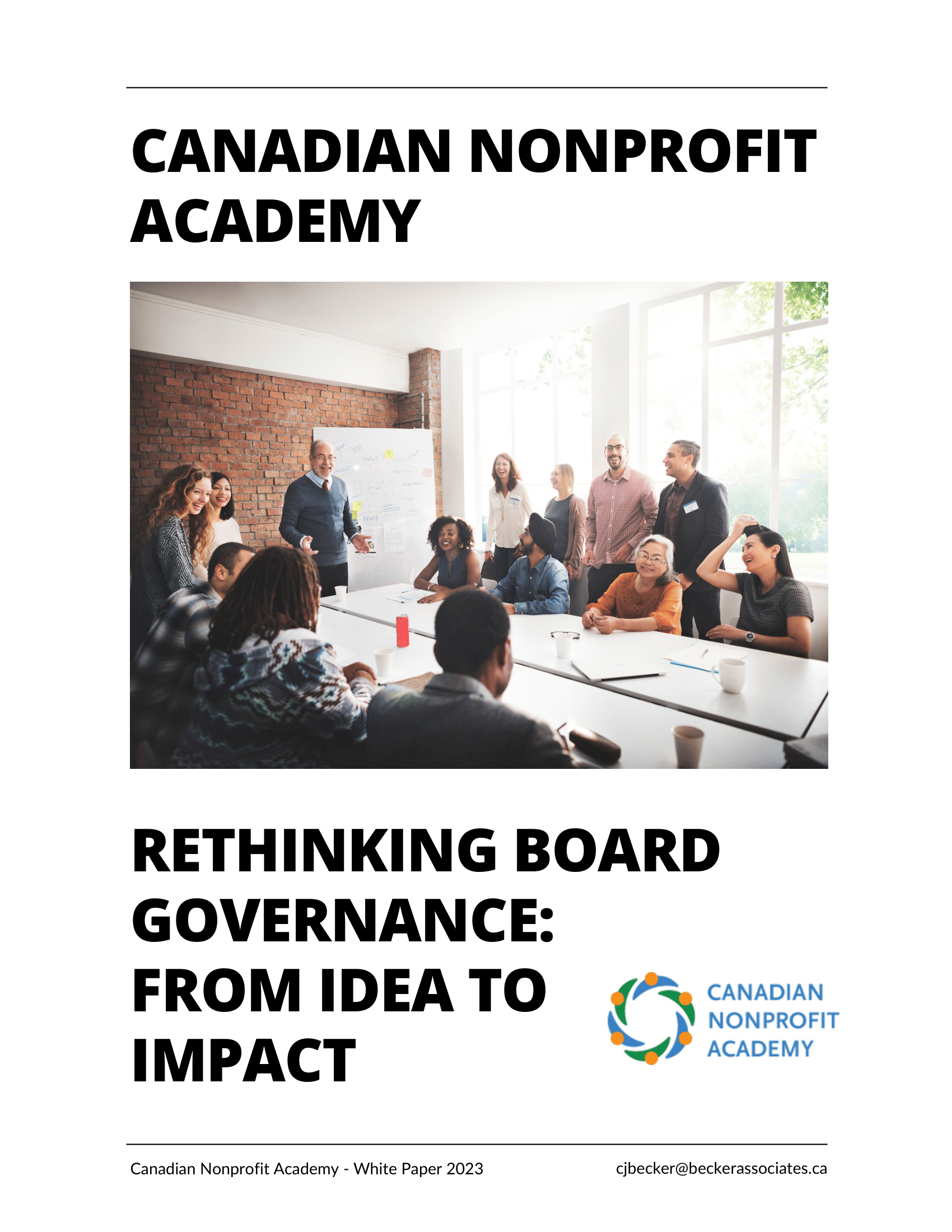 At the Canadian Nonprofit Academy,  we believe that when board members are well-prepared and fully aligned, then they can bring all of their gifts and expertise to the table. They're also better equipped to focus on critical matters, have a more rewarding experience, and contribute their utmost.
And in turn, the organization they serve can expect a meaningful lift in their financial performance and ability to deliver on their mission.
In the Spring of 2022, we asked nonprofit professionals across the country to provide their insights and input in understanding the connection between nonprofit performance and good governance.
The insights we received allowed us to draw solid conclusions about the role good governance plays in impacting organizational effectiveness.
Our hope is that the findings will allow us to pave the way to a better understanding of how the board of director effectiveness affects the financial performance, volunteer experience, and impact on the community.
To receive a copy of the White Paper, please fill out the form below.