Making an IMPACT and BEING EFFECTIVE
is hard enough! 
It is HARDER
when your board isn't engaged!! 

Board members need to be engaged . . . .   
If they are not, they could be making bad decisions. 
Your nonprofit or charity depends on the board of directors making effective decisions that support the vision, mission, and impact that you want to have.  As the steward of your organization's future, values, and programs, today's decisions could have lasting implications.
The biggest complaint we hear from Executive Directors, managers, and volunteer leaders is  "the board is just not engaged, and I don't know what to do about it"
Board engagement is essential for any nonprofit to thrive.
Staff, board members, and volunteers must be committed to the organization's purpose, values, and direction. Nonprofits that support and encourage volunteer engagement are going to do better overall.
What if board members  . . .
aren't engaged in meetings;
don't come to board meetings;
don't know enough about what the organization does or its programs to make well-informed decisions;
are disconnected from history.
If any of these are present, your board won't make the best decisions following their fiduciary responsibility.
If board members aren't engaged, there is a greater chance that the board will be caught up in a conflict that could stop your organization.
Board members who are not passionate, not engaged or unhappy with how things are going show their displeasure in their behaviour. What they don't do is the clue to the board problem. If your board isn't engaged, then a lot of energy is wrapped up in trying to manage the issues that show up rather than advancing the organization's mission.
If you join live, there will be lots of time to ask questions and share with other nonprofit leaders.  If you can't attend live,  a replay will be available for all those who register.
If you are struggling with engagement at the board level,
the place to be is . . . . 
Thursday, March 30, 2023, at 12:30 pm eastern,  9:30 am pacific.  
ENROLL IN THIS FREE WEBINAR and LEARN:   
| | |
| --- | --- |
| | How highly effective boards initiate and keep members engaged in the work of the organization. |
| | How to identify the behaviours that lead to board member disconnection and dysfunction. |
| | How to spot the signs of losses of board effectiveness |
| | How behaviours point to the hidden group and team dynamics that might be present. |
| | Understand the underlying cause of lack of board engagement |
| | Concrete and low-cost steps to ensure engagement from the start of a board member's term. |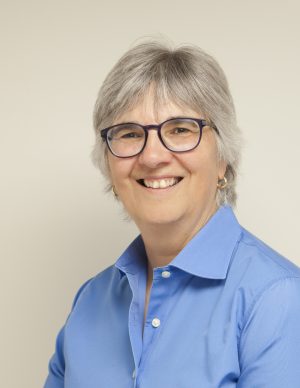 I am Christina Becker, your webinar host, and trainer. I founded the Canadian Nonprofit Academy because I felt there was a need for good, affordable and just-in-time education and training for Canadian nonprofit boards.
I am an educator, consultant, and coach to the nonprofit sector. I have served the sector for over 40 years and dedicated my career to increasing the capacity of the sector.
In my long career, I have had many roles – consultant, Executive Director, board member, volunteer President – where I have helped non-profit boards become more effective, refine their vision, and plan for their future. I know what works and what doesn't work.
Becker Associates has been serving the nonprofit sector since 1980 offering a full range of professional services to help nonprofit organizations make a difference in their communities
Can't attend live?   
All registrants will receive a link to the replay. You can watch it at your convenience later.